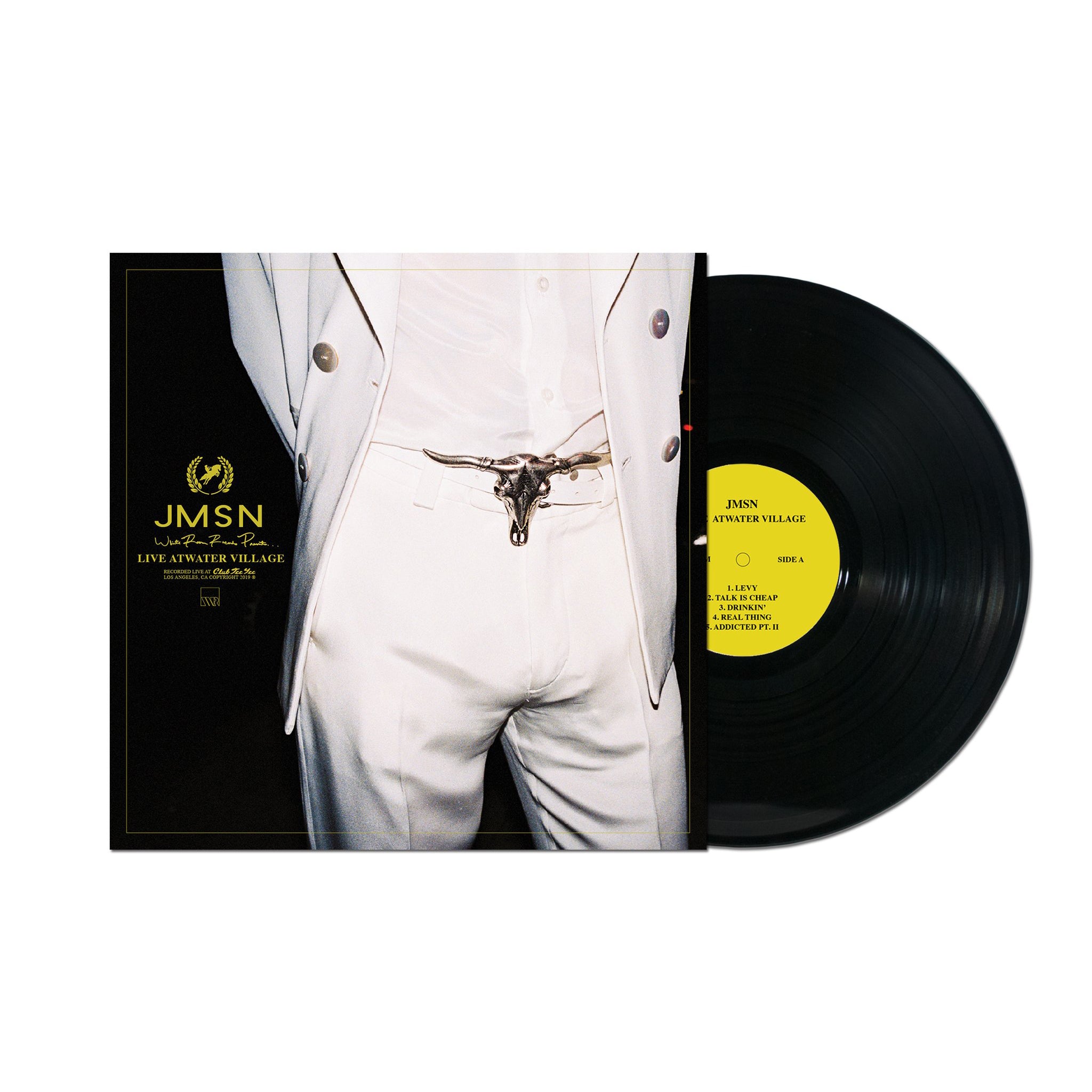 JMSN - Live Atwater Village [Vinyl]
- Levy (Live)
- Talk Is Cheap (Live)
- Drinkin' (Live)
- Real Thing (Live)
- Addicted Pt. II (Live)
- So Badly (Live)
- Patiently (Live)
- Street Sweeper (Live)
- Where Do U Go (Live)
- Cruel Intentions (Live) 
Vinyl jacket on both vinyls came in bent from the corners. My girlfriend surprised me with another Priscilla vinyl and it came in perfect condition but both of my vinyls came in bent from left corners.
👍🏻
Fantastic customer service, amazing album, super fast shipping.
Excellent service!
Excellent and time efficient service! The order was placed and I immediately received confirmation. Within the hour, I received the shipment information. Lastly, my vinyls arrived ahead of the projected delivery date!