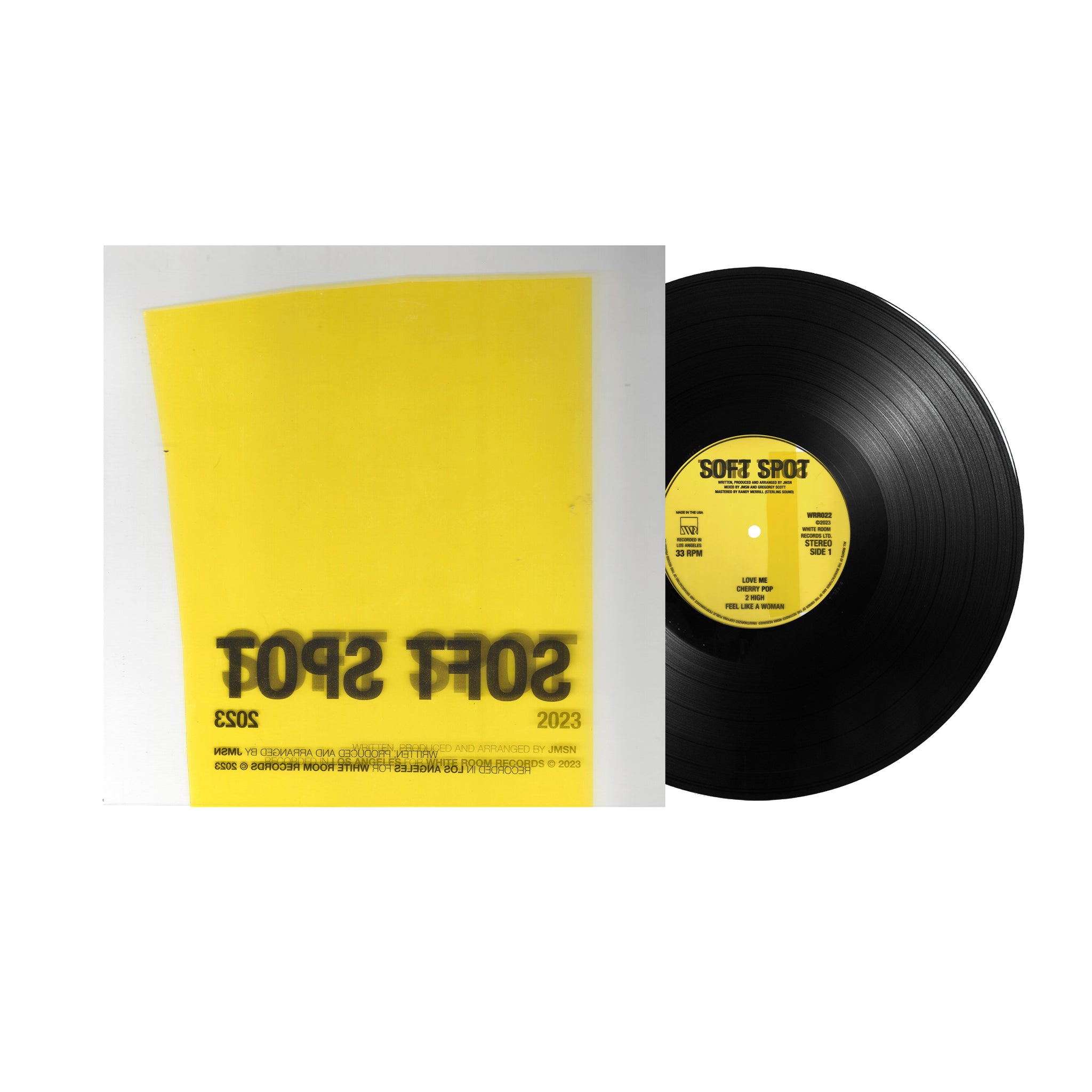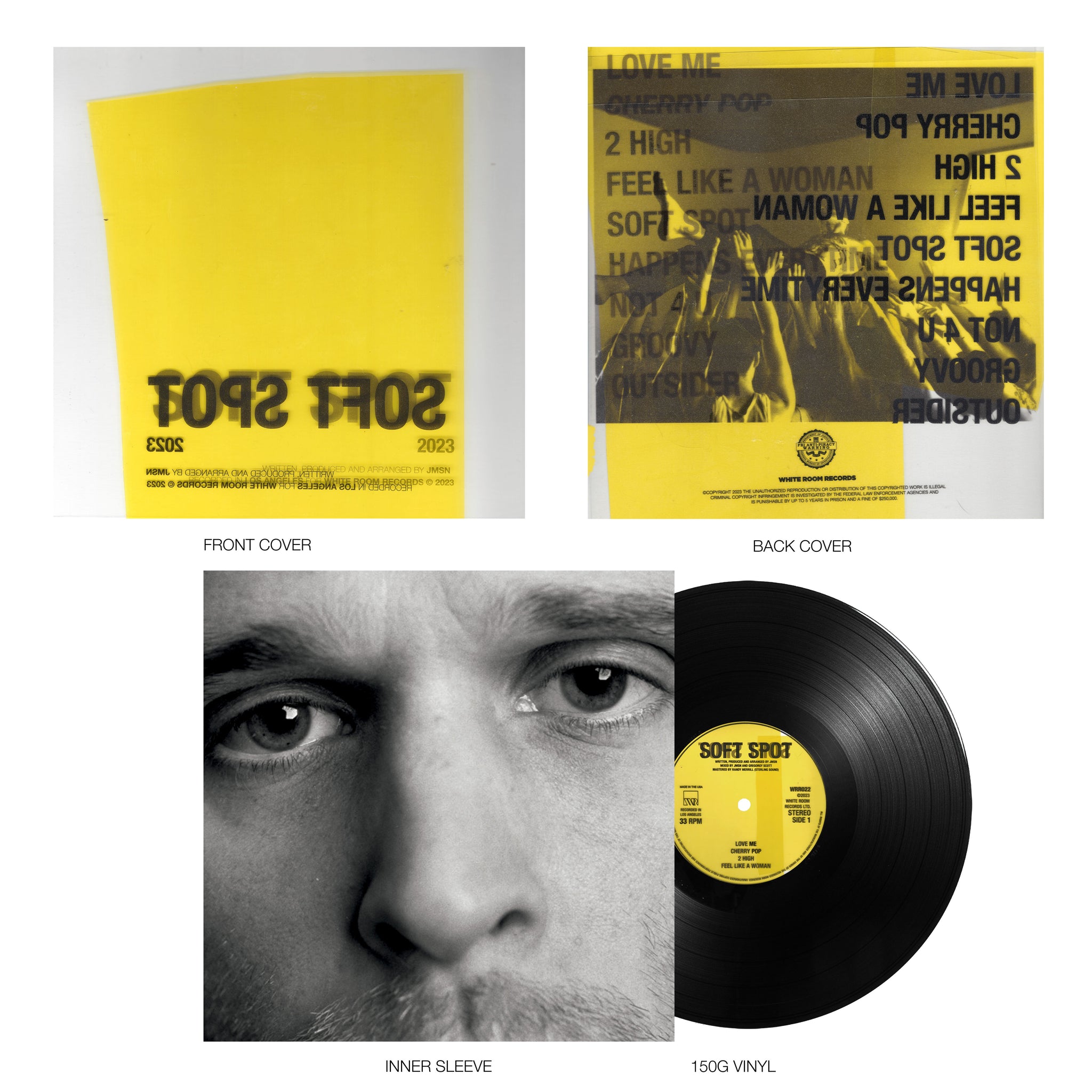 (Pre-Order) JMSN - Soft Spot [Vinyl]
This is a Pre-Order. This will ship out on the release day of the album.
If this product is ordered with another product, then all of the products will be shipped together on the release date.
'Love Me', 'Cherry Pop' and 'Soft Spot' delivered immediately upon Pre-Order.
3mm Spine Jacket Prints - Overall Matte Finish + Spot Gloss UV

Inner Sleeve Prints - Standard Acrylic Semi Gloss Varnish
Vinyl Record in Printed Sleeve Inserted into Jacket
150 Gram Vinyl Black
Tracklist
Side A
- Love Me
- Cherry Pop
- 2 High
- Feel Like A Woman
Side B
- Soft Spot
- Happens Everytime
- Not 4 U
- Groovy
- Outsider