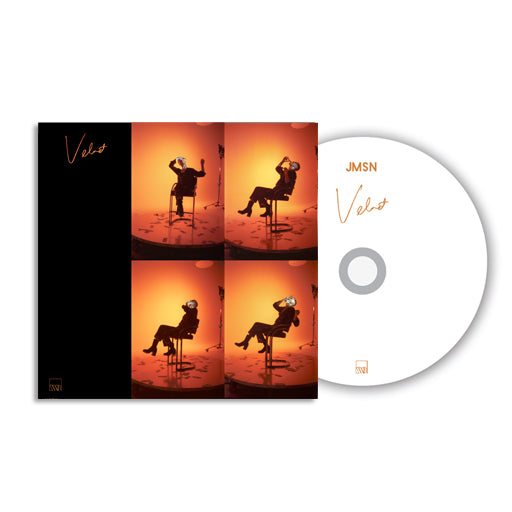 JMSN - Velvet CD
Limited Quantities
-Levy
-Levy Pt. II
-Talk Is Cheap
-Pose
-Inferno
-Got 2 B Erotic
-Real Thing
-Explicit
-So Badly
-Mind Playing Tricks
-Drama
-Drama Pt. II
-Sunshine
-Wet
Worth The Wait
Once in a generation talent, worth the buy. plan on buying the other albums I dont have to add to my collection.
Fucking love it
The CD is dope as hell and have been jamming out to it everyday on my way to school.
Favorite album
I love this album, I really hear and feel the 80s in this master piece
Car Tunes On A Loop!
My go-to CD in my car. It's always playing on a loop cause it hits so good every time. It's the energy I embody and want to carry around out on these San Diego streets. JMSN saves my soul!